You may view the pictures quickly by thumbnail or see the description in the section below.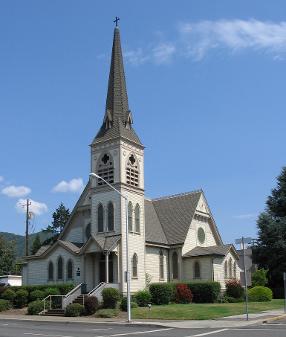 Newman United Methodist Church built in 1890 located at 6th and A Street Grants Pass, Oregon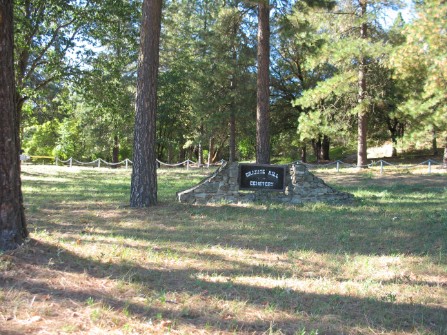 Granite Hill Cemetery Grants Pass, Oregon located on Upper River Road just outside Grants Pass - Turn off 6th Street at G Street and continue about 2 miles to the cemetery. G Street becomes Upper River Road when leaving Grants Pass.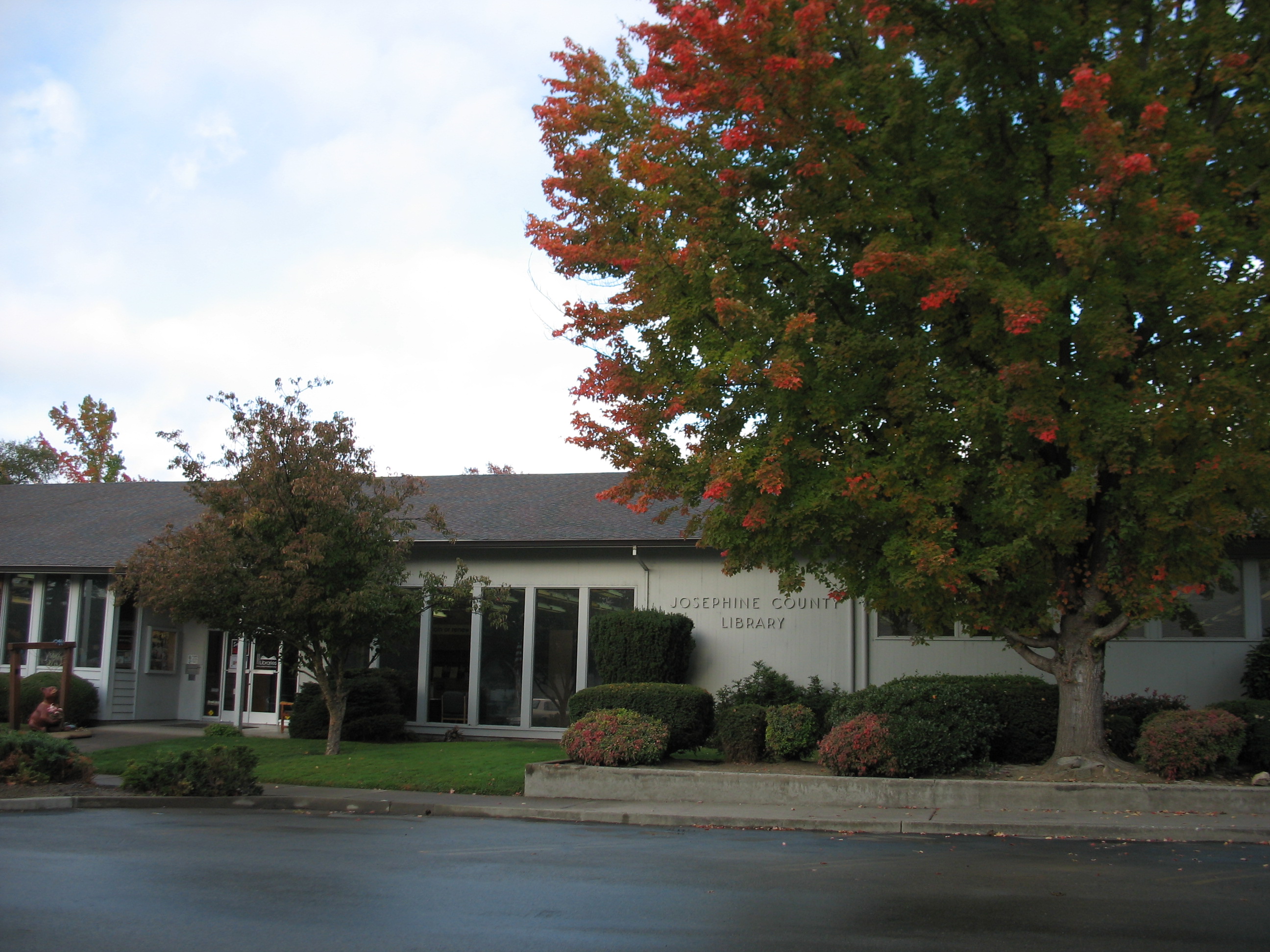 Josephine County Historical Society Library located at 512 SW 5th Street Grants Pass, Oregon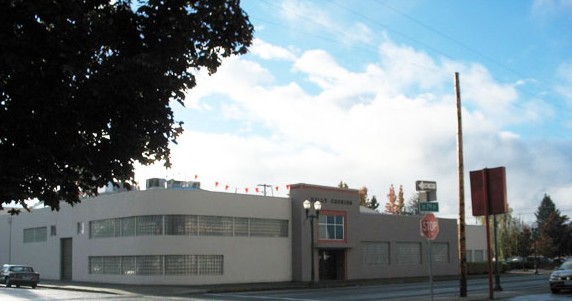 Grants Pass Courier Building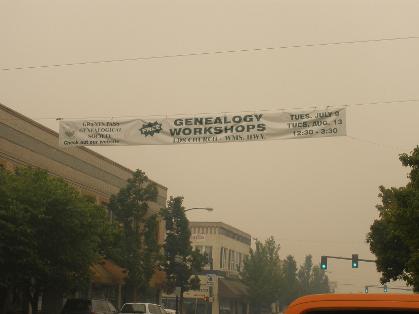 6th Street Banner for the annual workshop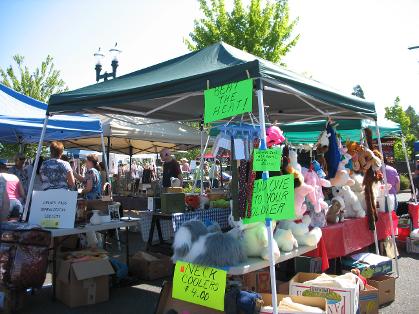 Flea Market Booth - a summer fundraiser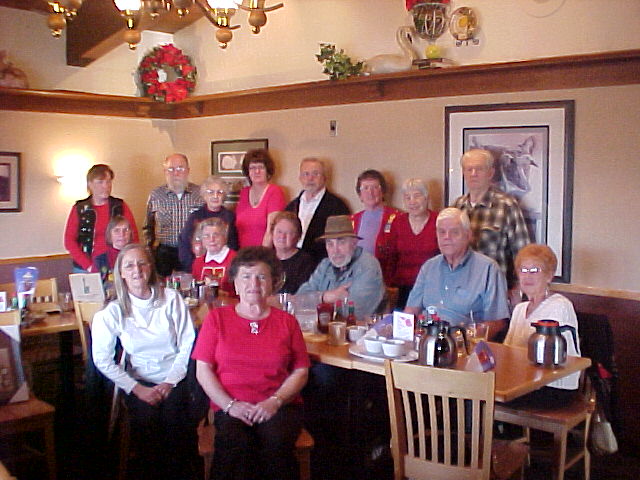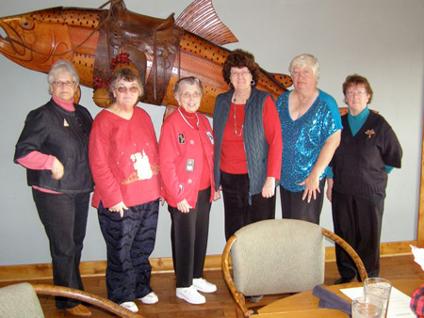 Christmas Luncheon 2011 TapRock Northwest Grill
Christmas Luncheon 2011 at Elmers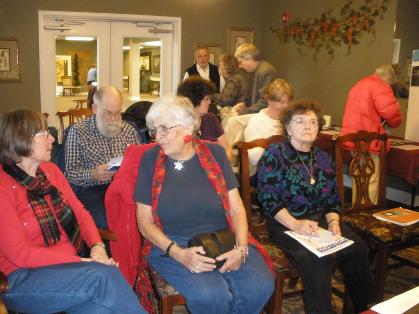 Discussion before a meeting 2010
Family History Month Proclamation October 2011.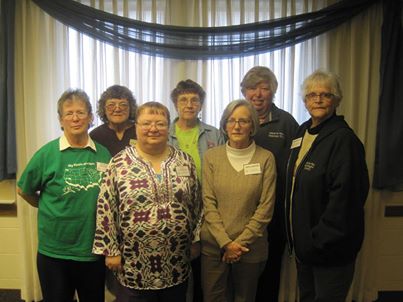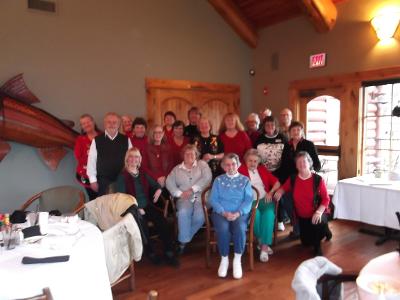 2014 Christmas Luncheon Group Photo