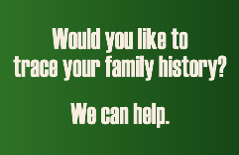 MISSION STATEMENT
The mission of this Society is to
provide genealogical knowledge to its membership and promote the study
of ancestral history to the
community at large.
The Grants Pass Genealogical Society is open to anyone who wants to research their family history and eager to learn new methods of research.
We publish nine newsletters per year that are provided via the internet. Meetings are held January thru June and September thru November.
Membership dues are $15.00 per year per person or $20.00 for a family with the same mailing address.
See the membership brochure for an application and mail it to PO Box 214 Grants Pass, OR 97528

2016 Officers &
Board of Directors
Membership
Vacant Position
Research
Vacant Position
Grants Pass
Genealogical Society
October 9th @1:30PM
Meeting Program
RootsMagic
"Software to Unite Families"
Guest Speaker
Jan Edwards McDermott
Jan has been doing family history research since 1994 and served a three-year mission in the Salt Lake City Research Support Department of Family Search. She also helped create the Facebook and Skype Locality pages with emphasis on training how to use the many facets of doing FamilySearch. Her presentations are always very informative and popular
****************************
ANNUAL SEMINAR
The theme for the 2016 Grants Pass Community Family History Seminar is "The Path They Walked." and the seminar is scheduled for Saturday October 15, 2016 from 8am-4pm at 1969 Williams Hwy. Please enter through the Williams Hwy. side of the building. To register on-line for classes go to:
http://fhsgp.weebley.com/
Don't delay- classes fill up quickly
******************************
Nominations to elect new officers for 2016 will be taken at this meeting. All members wishing to run for an office are encouraged to submit their name for the ballot. Someone will be calling you in the next few days
*****************************
For more information about the program for the October meeting contact
Jan Franz @ busybusyjan@gmail.com
For information about the seminar contact Jan Hansen at
jlhansen3536@gmail.com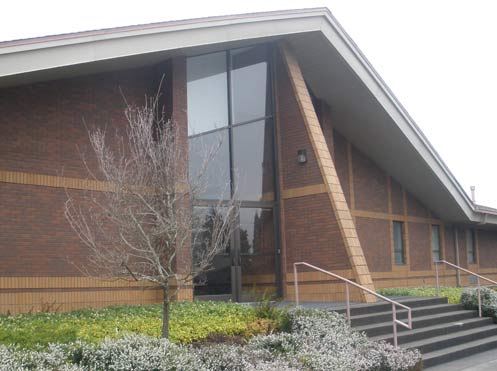 Front of LDS Church building 1969 Williams Highway
Everyone is welcome!
Physical Address for Meetings:

1969 Williams Hwy.
Grants Pass, OR 97527
Please enter from the east side of the building facing South Middle School
Mailing Address:

Grants Pass Genealogical Society
PO Box 214
Grants Pass, OR 97528