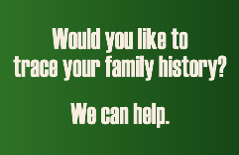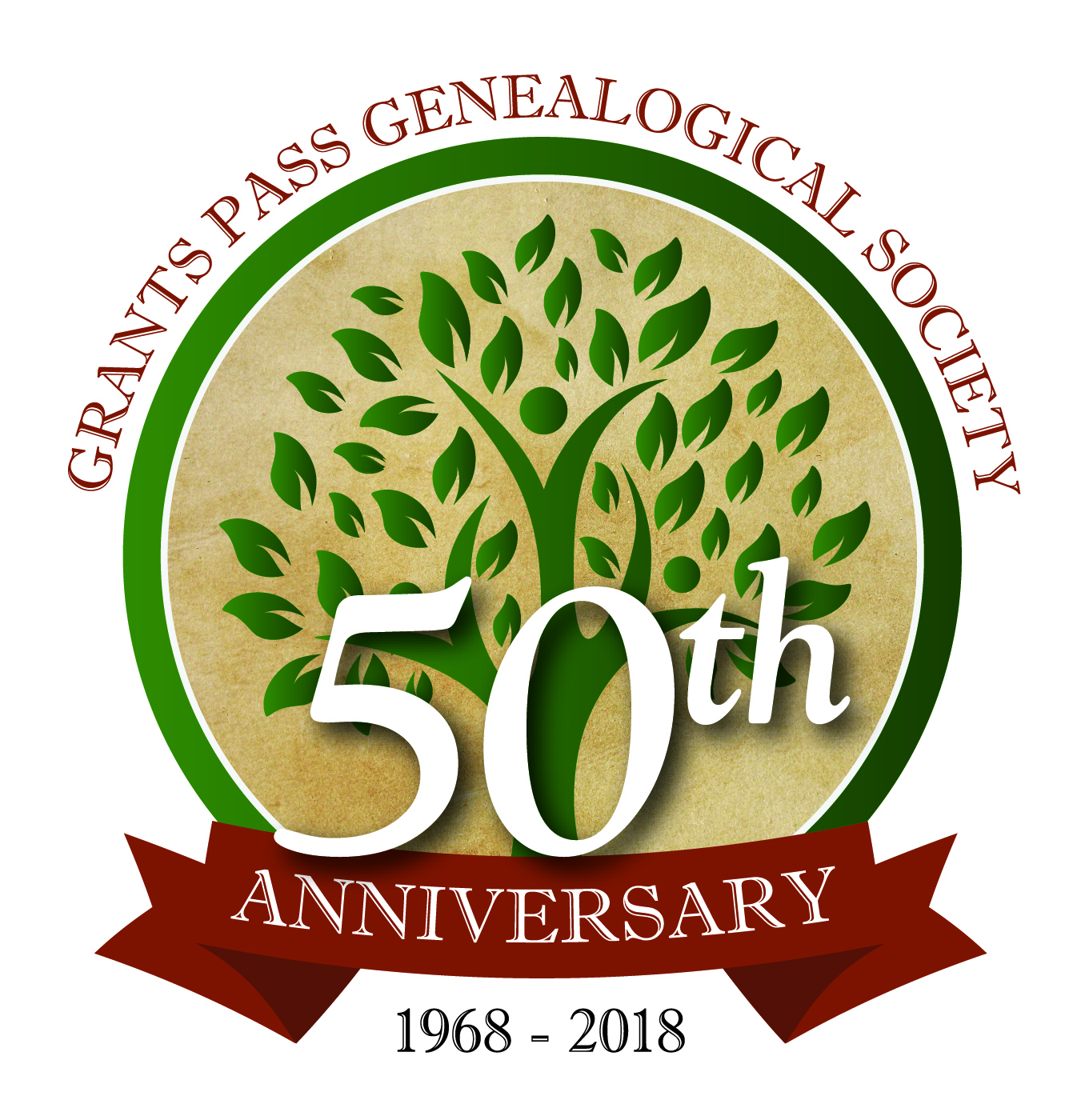 MISSION STATEMENT
The mission of this Society is to
provide genealogical knowledge to its membership and promote the study
of ancestral history to the
community at large.
The Grants Pass Genealogical Society is open to anyone who wants to research their family history and eager to learn new methods of research.
We publish nine newsletters per year that are provided via the internet. Meetings are held January thru June and September thru November.
Membership dues are $15.00 per year per person or $20.00 for a family with the same mailing address.
See the membership brochure for an application and mail it to PO Box 214 Grants Pass, OR 97528

2019 Officers &
Board of Directors
President
Celeste Guillory
Vice President

Barbara Ruffner
Secretary
Joan Edwards
Treasurer
Polli Kucharik
Membership

Mary Ann Blackledge
Research
Don Ness
FHC Director
Jan Hansen
Newsletter Editor
Adrienne Pueschel
Webmaster
Tiffany Hicks



Guest Speaker

Shannon Agee's presentation

"The Password Trick"

will be presented at another date

in the near future

*****************************

Tuesday March 12th. 1:30pm


1969 Williams Hwy.

(The Church of Jesus Christ of Latter Day saints)

Enjoy

"The Genealogy Roadshow"

and a review of some of research

aids found on the

Internet you haven't seen before.

The genealogists at this site research family myths and share their discoveries in an interesting manner.

Bring a hanky because there won't be a dry eye in the audience while viewing this program.

**************************************************

The program follows the Board of Directors

meeting that starts at 12 NOON and ends at 1:15 pm.

Members are welcome to attend the board meeting.




"Educating Family Historians

For Over 50 Years"




More details - info@gpgenealogy.org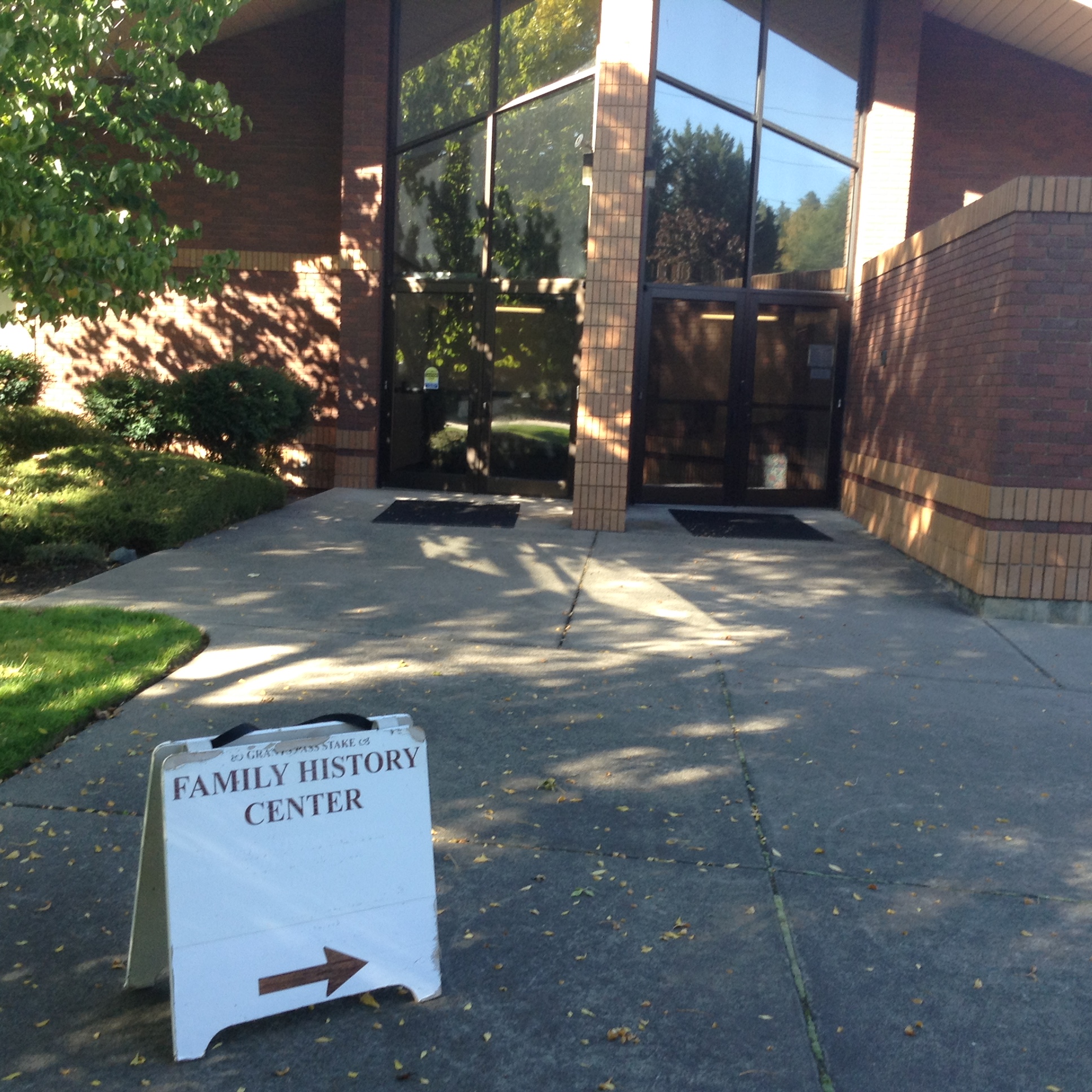 Family History Center Entrance on Harbeck side of the building - now open Sunday afternoon 2-4PM
Everyone is welcome!
Physical Address for Meetings:

1969 Williams Hwy.
Grants Pass, OR 97527
Please enter from the east side of the building facing South Middle School
Mailing Address:

Grants Pass Genealogical Society
PO Box 214
Grants Pass, OR 97528