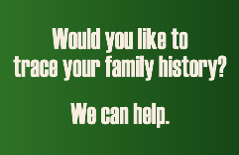 MISSION STATEMENT
The mission of this Society is to provide genealogical knowledge to its membership and promote the study of ancestral history to the community at large.
The Grants Pass Genealogical Society is open to anyone who wants to research their family history and eager to learn new methods of research.
We publish nine newsletters per year that are provided via the internet. Meetings are held January thru June and September thru November.
Membership dues are $15.00 per year per person or $20.00 for a family with the same mailing address.
See the membership brochure for an application and mail it to PO Box 214 Grants Pass, OR 97528

2016 Officers &
Board of Directors
Membership
Vacant Position
Research
Vacant Position
Grants Pass
Genealogical Society
Presents a
FREE
Genealogy Workshop
For Beginners
Sat. Sept. 10th
1-4 PM
Family History Center
1969 Williams. Hwy
Grants Pass
(Church of Jesus Christ of Latter Day Saints)
Would you like to trace your family history?
We can help.
Learn the basics & newest research tools for
finding your ancestors
Take a tour of the Family History Center
Learn about the local genealogy club
Please enter from the Harbeck Road
side of the building
There is plenty of parking
Laptops & tablets welcome
to access the internet
For more information contact
Celeste Guillory
cacese36@gmail.com
541 660-8425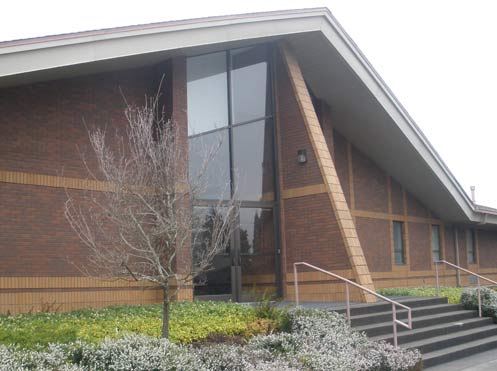 Front of LDS Church building 1969 Williams Highway
Everyone is welcome!
Physical Address for Meetings:

1969 Williams Hwy.
Grants Pass, OR 97527
Please enter from the east side of the building facing South Middle School
Mailing Address:

Grants Pass Genealogical Society
PO Box 214
Grants Pass, OR 97528